Artwork for Suzanne Hope
Crocheted Baskets
A Ombre Rose, 3d Decoupage Card
The Finished Panda Card
Blocking Boards are very handy when I make Crochet Granny Squares
This photo shows the cutting detail on the cards I make with Birds or Animals
Crochet Scarf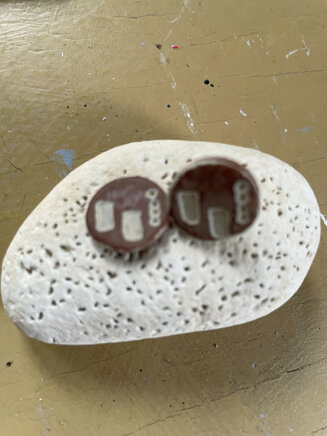 Loving Owls, 3d Decoupage Card
Crochet Beanie Hat
How would you describe the work you do and why?:
I have always made my cards using 3d Decoupage as it makes the card stand out from a normal card, I use 4 sometimes 6 copies of the picture and then hand cut them out in detail with each piece getting smaller then with the last image cutting the final details and using 3d Decoupage Glue to stick and make each section higher on the card.
I also Crochet, I started to learn Crochet over lockdown, I made a simple Double Crochet Stitch Baby Blanket first and that got me hooked, so each item I crochet in a different stitch, so I am learn something new with each crochet item.
For you what does being an artist mean?:
I do many different crafts from Knitting ,Cross Stitch, Crochet and Card Making, for me it has helped so much with my health and wellbeing .
Describe what you call yourself/your practice?:
Handmade 3d Decoupage Cards by Suzanne Hope. Cards made in all different sizes.
So Hooked On Crochet. I Crochet Hats, Scarves, Gloves, Cowls, Bookmarks, Baskets, Flower Purses, Mobile Phone Bag's, Sunglasses Cases and Coasters.