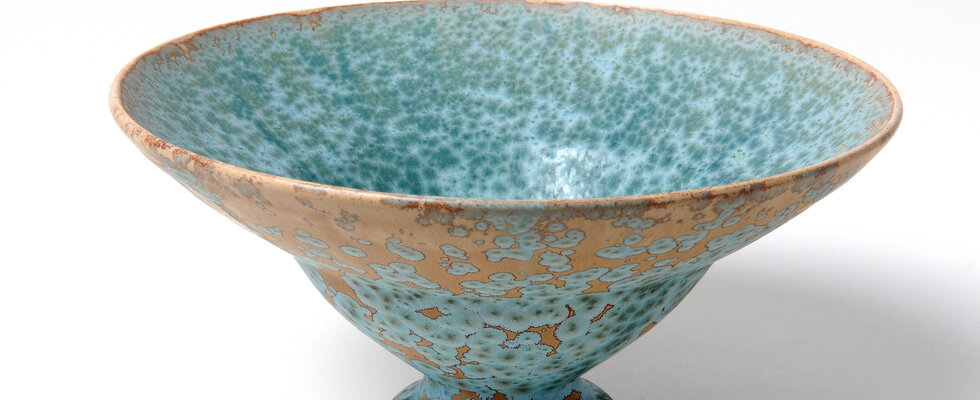 Artwork for Rachel Padley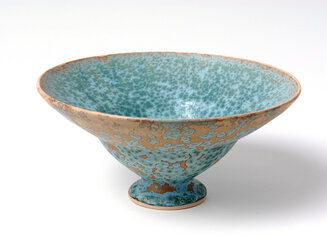 Stoneware bowl
Green Man
Flora
Multi Colour Stoneware
How would you describe the work you do and why?:
I create a both a range of thrown domestic ware finished in colourful glazes and sculptural pieces for the garden. Many of these pieces are inspired by my love of nature and the beautiful countryside that I live in.
For you what does being an artist mean?:
Creating my work is fullfilling in many ways. It can be challenging ,relaxing and sometimes frustrating but the satisfaction of finishing an art work and seeing the joy that it can bring to someone else is unbeatable.
Describe what you call yourself/your practice?:
CV & Education, relevant & leading to your artistic practice:
BA fine arts (sculpture) City and Guilds of London Art School
Stone carving St. Pauls Cathederal
Exhibitions in the last 3 years:
h.Art 2021/2022
RHS Malvern Spring festival 2021/2022
Three Choirs Festival 2021/2022
Malvern Autumn Show 2021/2022
Exhibition Take 4 gallery
Your gallery outlets/stockists:
Plas Glyn Y Weddw Gallery LLanbedrog
Oriel Cric Chrickhowell
Inspired Gallery Usk
The Secret Gallery Newent
Timothy Hawkins Gallery Hereford
The Malt house Cafe and Gallery Ledbury
Oxenham Art Gallery Leominster