Artwork for Anna Cumming
Tater du lighthouse, Lamorna
Mini seascape
Mini sunset
Tranquility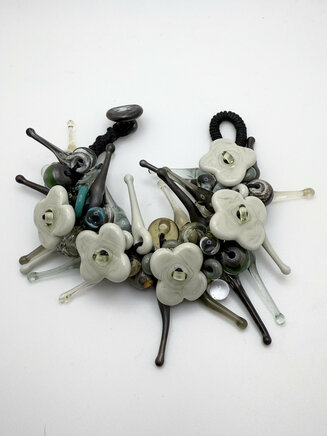 Snowy walk, Malvern hills
Foxglove season, Malverns
How would you describe the work you do and why?:
My paintings are intuitive and expressive. I strive to capture energy and light, and I confess to being a bit of a colour fiend. I paint predominantly with palette knives, and tend to use quick, often relatively random movements so that the end result is more than a static capture, but something that hopefully the viewer will return to and still find something new and interesting after many views.
For you what does being an artist mean?:
I love to paint. It's a cathartic process for me, and it's good for the soul. When people engage with something I've produced it's truly uplifting. If I didn't sell, I would still paint, but the fact that people choose to put my art in their homes makes me just want to keep pushing to be the best I can be.
Describe what you call yourself/your practice?:
I am a contemporary landscape artist, painting in oils.
Your practice & activities include e.g workshops, teaching:
I paint most days, and take part in shows and exhibitions when possible throughout the year.
CV & Education, relevant & leading to your artistic practice:
I had a career in property finance in Glasgow, then London, and did the Access to Art Diploma at Malvern School of Art in 2014/15. I have been painting full-time since.
Exhibitions in the last 3 years:
Worcestershire Open Studios,
h.Art at Colwall Colllective
Numerous shows with the Herefordshire Guild of Craftsmen.
Your gallery outlets/stockists:
Cards available from Post Offices in Malvern and Colwall